Tie The Knot at Webster's Ropery!
Here are our all inclusive new wedding packages!
We've had fantastic feedback on our weddings so far, and our new packages incorperate everything that has made us so popular, plus a little bit more!
Whether you would like a traditional wedding or something a little out of the ordinary, we will work with you to turn your vision into a reality.

View our Twilight Wedding Package 2023
Download our 2023 & 2024 Wedding Packages please CLICK HERE
Download our Wedding Packages 2025 CLICK HERE
2023 Wedding Packages...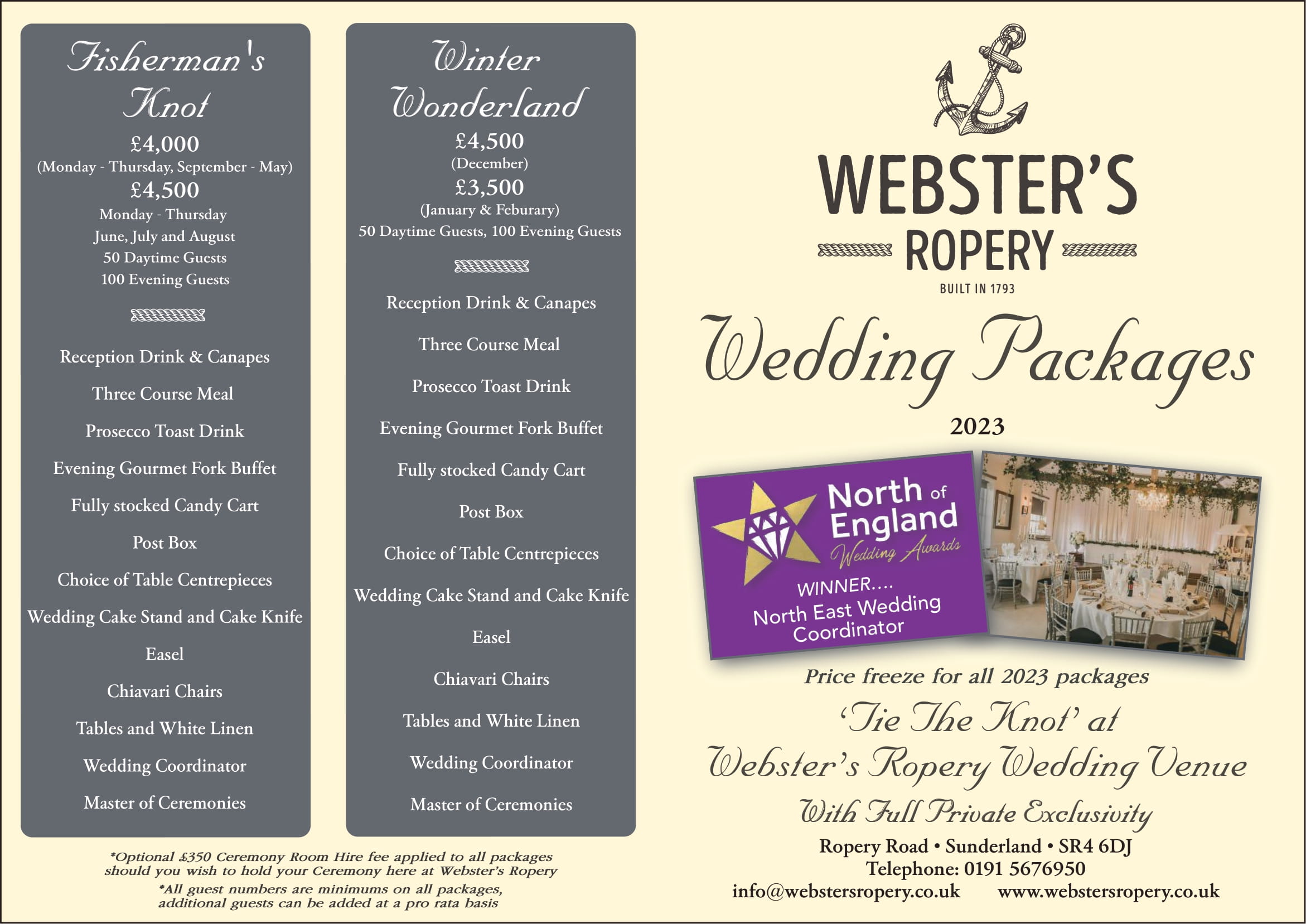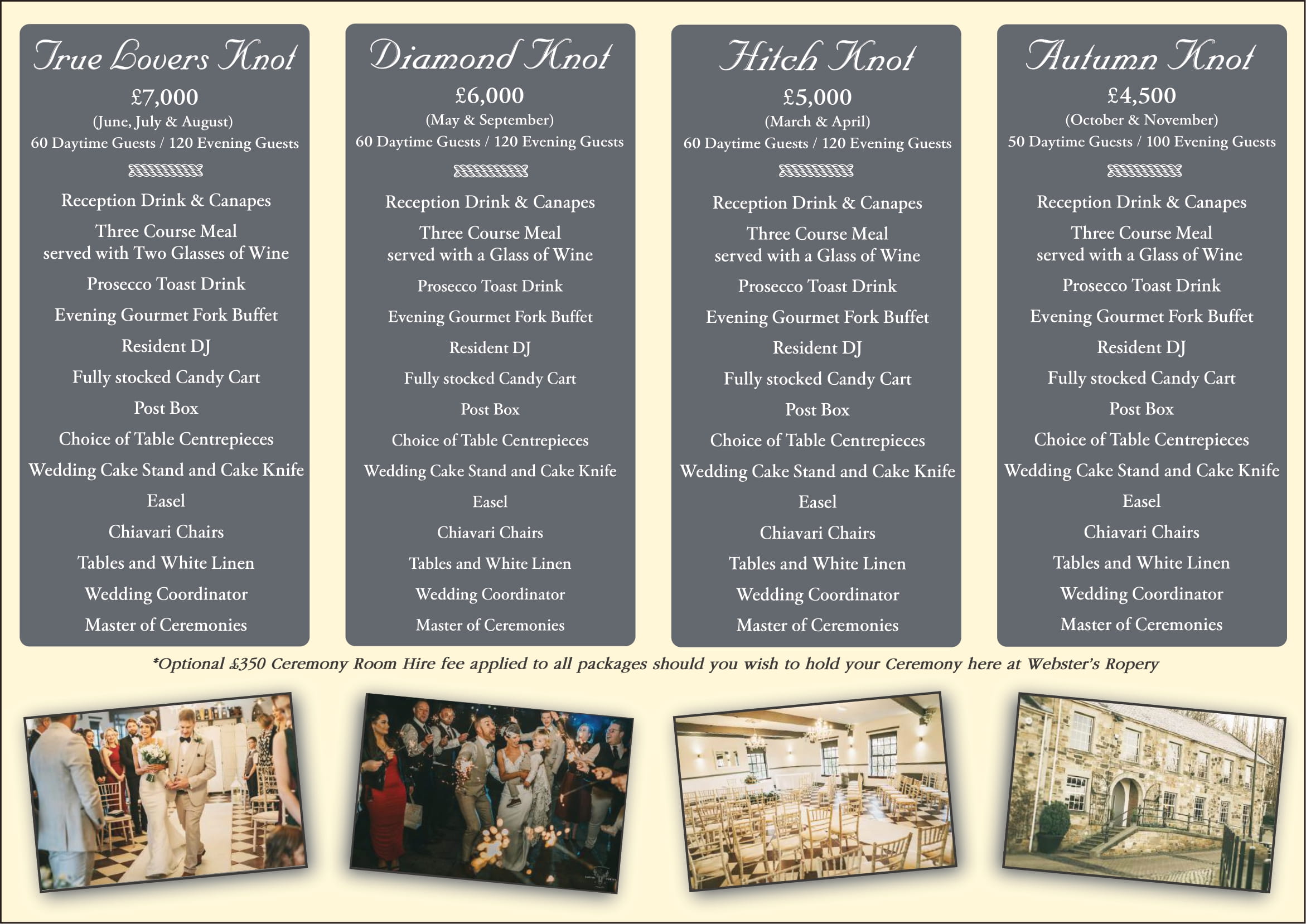 ---
2024 Wedding Packages...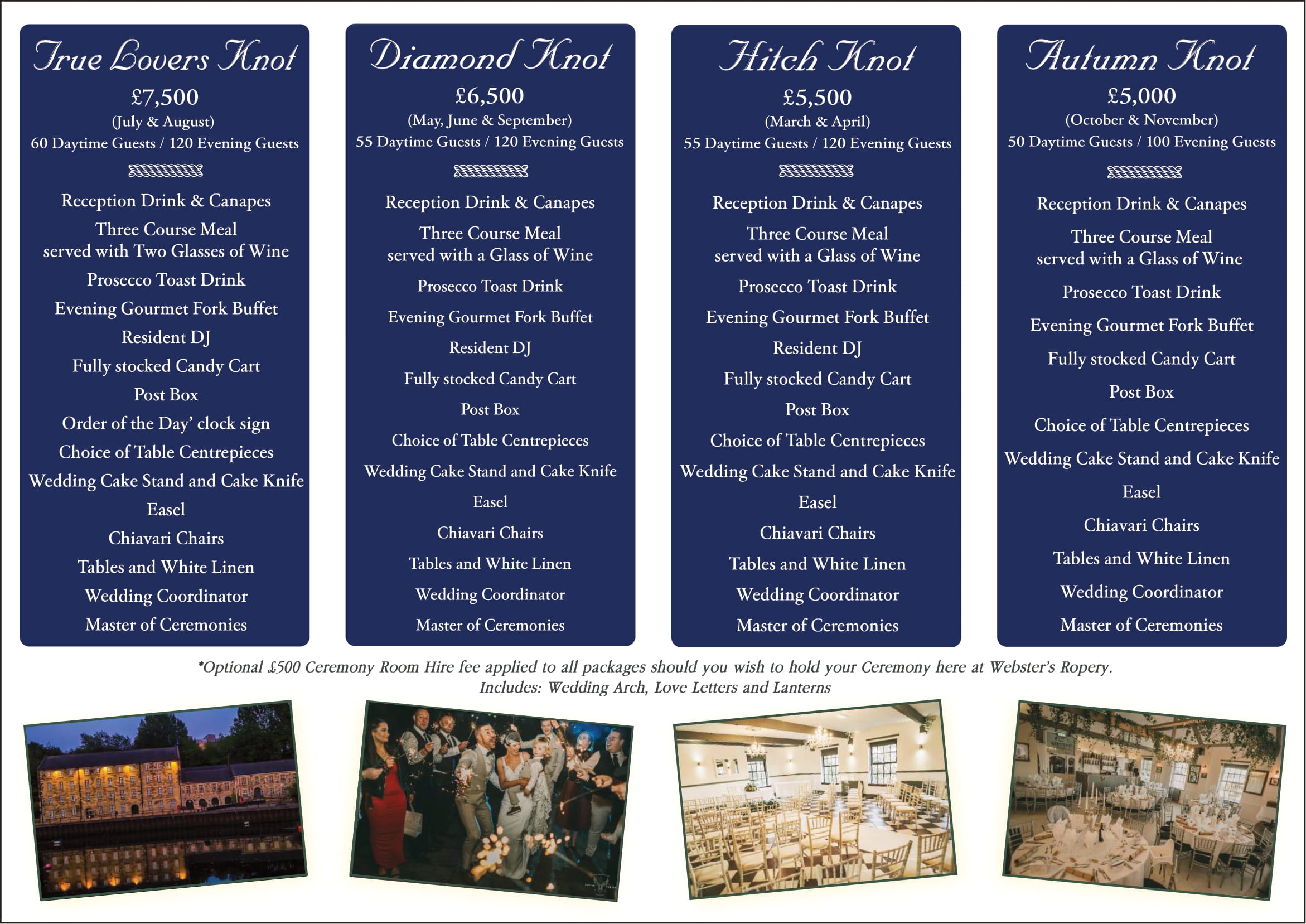 Wedding Packages 2025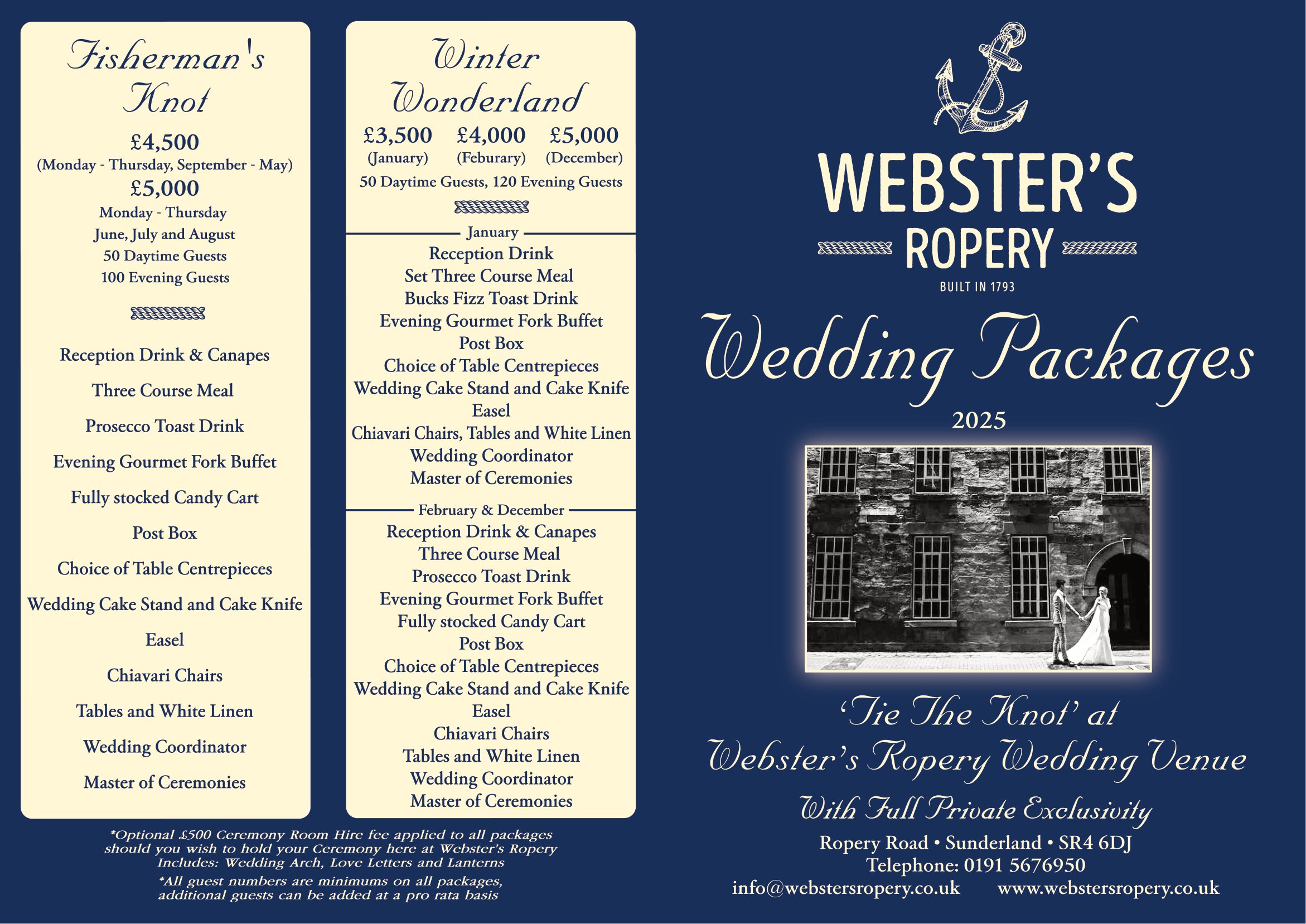 Please note: Venue hire is complimentary on all our packages. Any weddings running with less numbers than package minimums may have to pay a £500.00 venue hire fee to cover loss of revenue to the business.